Cleaning the frame of a pushchair is essential to maintaining its overall appearance and functionality. Over time, dirt can accumulate on the framework, making it look worn and dirty and potentially causing damage to the moving parts of the pushchair.
As you should do when washing any product, review the manufacturer's cleaning instructions. With a sturdy frame, the process should be straightforward, but you'll be more confident in following manufacturer guidelines.
Every Type Of Pram Is Unique So Follow Manufacturer Instructions
For instance, chrome parts need extra care compared to other materials when carrying out a deep clean but Valet Queens are on hand with pram washing tips to ensure every part of your pram benefits from a good wash.
A regular schedule will enhance and hopefully extend the life of your pram and its body, so follow these steps to have a pram you love to use each day. You can also check out our article on how to clean a pram for more information.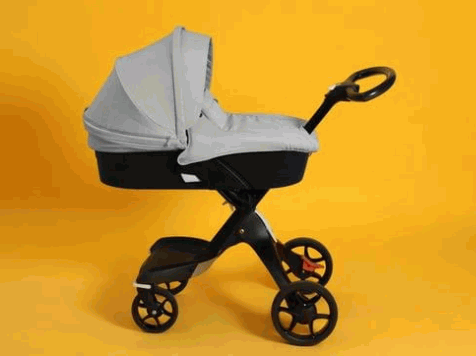 Remove Fabric, Wheels And Other Parts Before You Clean The Structure
Before you begin cleaning the body of your pushchair, it's crucial first to disconnect any removable parts, such as fabric, the seat pad, trays, wheels or the canopy hood.
This will make accessing the framework more accessible and help prevent these parts from getting damaged when you wash the main part of the pram.
Focus On Hand Washing Pram Frames
With fabric parts, you can hand wash or use a washing machine, although make sure that these materials can be machine washed. You can't use a washing machine with the structural components of the pram, so separate everything at the start, and focus on the task at hand.
Always Start By Removing Loose Dirt And Crumbs
Once the removable parts are disconnected, you can start to clean the framework by using a damp cloth to wipe it down with clean water. A cool wash will help remove any loose crumbs or debris sitting on the frame's surface.
Detergent Or Hot Soapy Water Works Harder So You Don't Have To
After you've removed the dirt, you can begin the cleaning process. Mix a small amount of mild detergent with water in a bucket or basin, and then use a sponge with the hot soapy water to scrub any areas of the frame that are particularly dirty or stained.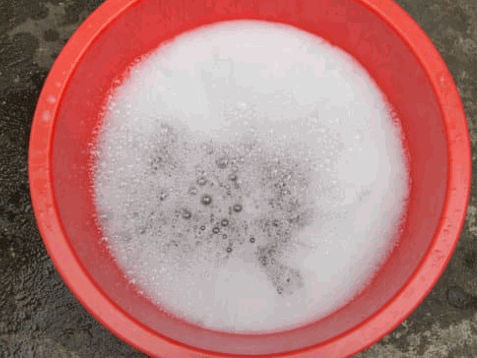 Spend Time On Nooks And Crannies
Pay particular attention to the joints and crevices, as these areas tend to accumulate muck and grime. Just because you cannot see hard to reach places doesn't mean there isn't mess or germs.
A handheld vacuum cleaner or a slim nail brush will help you enjoy a good clean, removing other debris like sand, small stones or chocolate.
A Good Scrubbing Brush Is Vital In Cleaning A Pram
If you find stubborn marks or stains on the body that are difficult to remove, use a scrubbing brush to remove them. Be careful not to damage the main part or any plastic parts of the pram while doing this.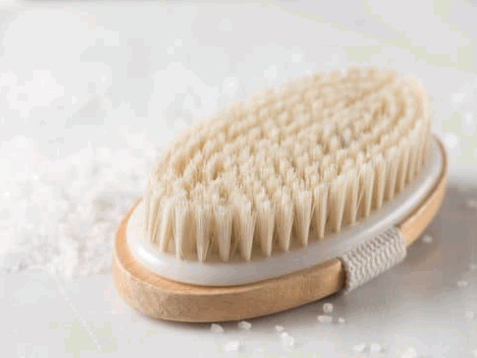 Work Smarter To Remove Stubborn Marks
If you have stubborn stains, give them a good scrub with a brush, water and white vinegar, or soapy water. This isn't a quick task, but a hand washed finish is dependable, and leaves you feeling confident about the job.
Lukewarm Water Is Sufficient For Wiping And Rinsing
Once you've scrubbed the framework, rinse it thoroughly with clean water to remove any remaining solution or dirt. Then, use a microfiber cloth to dry the body, wiping away any moisture or excess water.
Don't Let Moisture Linger
Even though prams are sturdy, you shouldn't allow cleaning liquid or any wet substance to linger too long. This is more appropriate for the fabrics, but if your fabric is in regular contact with the pram body, wet framework can damage it, so dry it thoroughly.
Make Sure The Pram Is Completely Dry Before You Use It
If the framework of your pushchair is made of metal, you can use a small amount of lubricant to oil the moving parts, such as the pram wheels or hood, to prevent rust and ensure that they continue to function smoothly.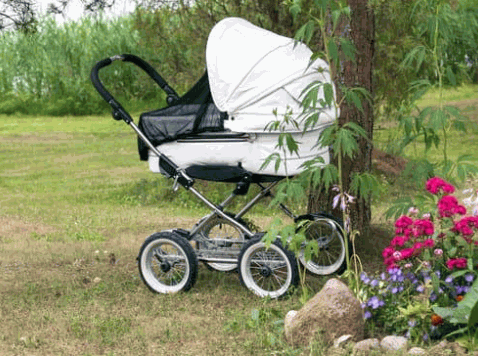 Develop A Regular Cleaning Schedule For Your Pram's Framework
It's recommended to clean the framework of your pushchair at least once a month or as needed, which will help keep it in good condition and maintain its overall appearance and functionality.
Your Pram Framework Needs Regular Attention Like The Fabric
If you use your pram regularly, like most parents do, you'll clean it on a regular basis due to use. However, if you normally give it a wet wipe, it is worthwhile scheduling a more extensive cleaning process of your pram. You can also get your pram professionally cleaned to make it quicker and easier for you.
You And Your Baby Deserve A Clean And Healthy Framework
You'll likely spend more time wiping down the fabric of your pram, but giving the framework as much attention will pay off in the long run.
Caring for your babies is a full-time task, and this includes cleaning and preserving the items they use most regularly. A good scrub is the ideal solution for washing a pram, and for all the tips you need on caring for prams and fabrics, be sure to turn to Valet Queens. We also offer pram cleaning service so you can contact us.